Alana and Watson's Son - Stanley
Our Las Vegas Golden Knights are on the hunt for the one and only Stanley Cup, so we name this special singleton STANLEY!
F1 Standard English Goldendoodle
Average weight: 50-70 pounds
$2,300.00
DOB: 3/4/18
Visitation Day: May 19th
Go Home Day: June 16th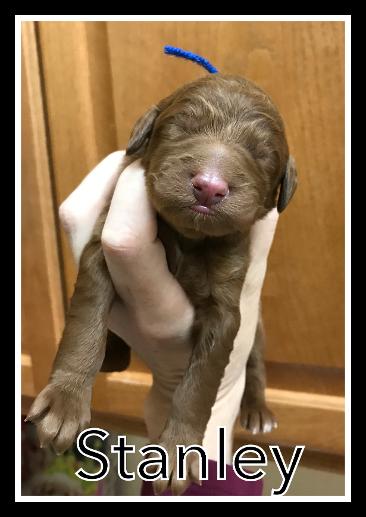 Average Weight: 40-50 pounds
1. Larry Watkins
2. John and Katie Breeden
3. Brenda G.
4. Smit Patel
5. Marc Reisman
6. Denette and Jeff S. (Rosie)