Cavadoodles are a hybrid mix between the toy poodle and King Charles Cavalier. Puppies are estimated to weight 10-15 pounds at adult weight.
The King Charles Cavalier Spaniel is a hunting dog with a big heart.
They
attach deeply to their family and love to be a lap dog when not busy
chasing
birds or squirrels!
These 3 girls are scheduled to be future moms; however, they
still have to grow up and pass their health testing.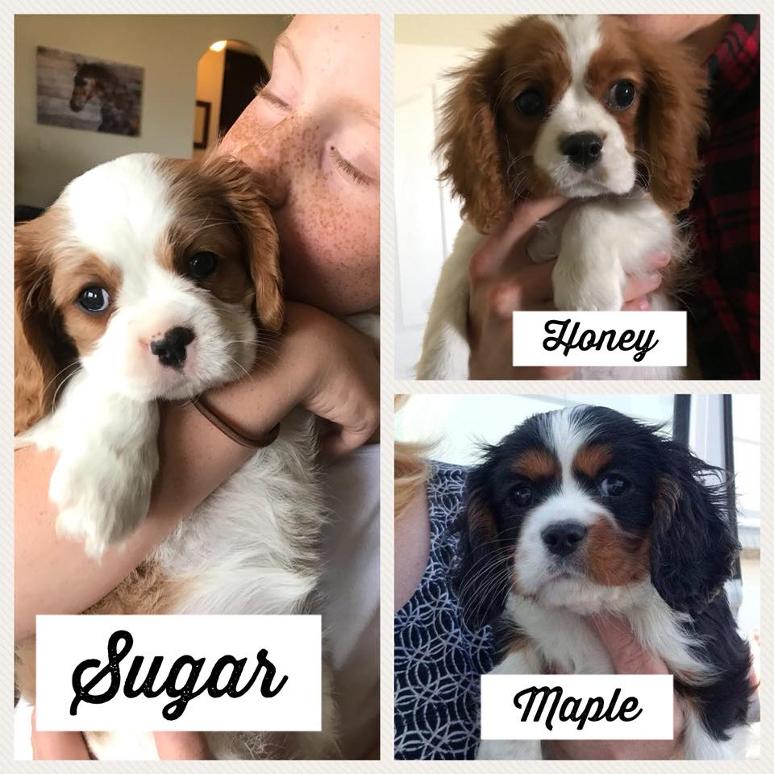 Sugar
F1 Cavadoodles
$3,500.00
1. 4E Kennels - Amy Boschma
2. Kelsey and Karen Jacobsen
3. Mary Mai
4. Katherine Louis
5. Naomi Peters
6. Mindy Haskins
7. Katie Knudson
Pay your deposit now (you can only be on 1 cavadoodle list at a time). The deposit is for 500.00;however,paypal charges a 3% fee so that has been added bringing the deposit total to $515.00.
Maple
1. 4E Kennels
2. Philip and Paula Newman
3. Christine Gotto
4. Kerry Freitas