2018 Scheduled Goldendoodle Reservation Lists
The goldendoodle is a cross between the Golden Retriever and a Poodle. They generally do not shed and are wonderful family and life companions. We breed to breed standards and use only parents whom have been health and temperament tested. Goldendoodles are active, intelligent and eager to please. Golden
Retrievers
tend to be tender hearted and very tolerant of unpredictable handling. They are a top choice for family companions, therapy dogs and for many service dog
organizations
.
Hybrid Mixes We Offer
F1: First Generation (true hybrid vigor) which is 50% golden
retriever
and 50% poodle
F1b: First Generation Backcross which is 25% golden
retriever
and 75% poodle. This hybrid mix is great for those with severe allergies or those that are more
fond with
the poodle.
Sizes We Offer

Standard: Standard Poodle and Golden retriever are used and the weights average 50-80 pounds
Moyen: European imported AKC poodle and a Golden Retriever and the weights average 40-50 pounds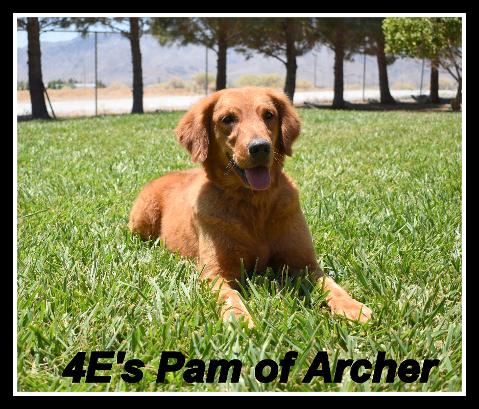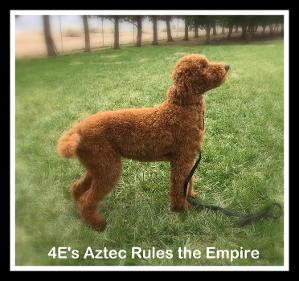 F1 Standard Goldendoodles
Estimated Due Date: 12/31
Estimated Go Home: 2/23/19
4. Linda Cornell
5. Alicja Bowman
6. Molly Davis
7. Kami Marrot
8. Karlea Gruler
9. Elena Mendez
10. Tori Cleveland
11. Richard Powell
12. Melody Le Goff
13. Karin Knight
14. Christina Johnson
15. Mary Ziegler
16. Sabrina Harlow
**These puppies will be raised by Jeanette at the 4E Ranch. They will be raised on our advanced service dog curriculum.**
Past puppy pictures were with a standard poodle that threw black or tan pups. This will Nasser and Pam's 2nd litter.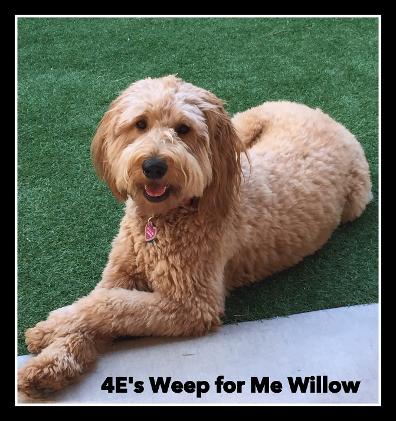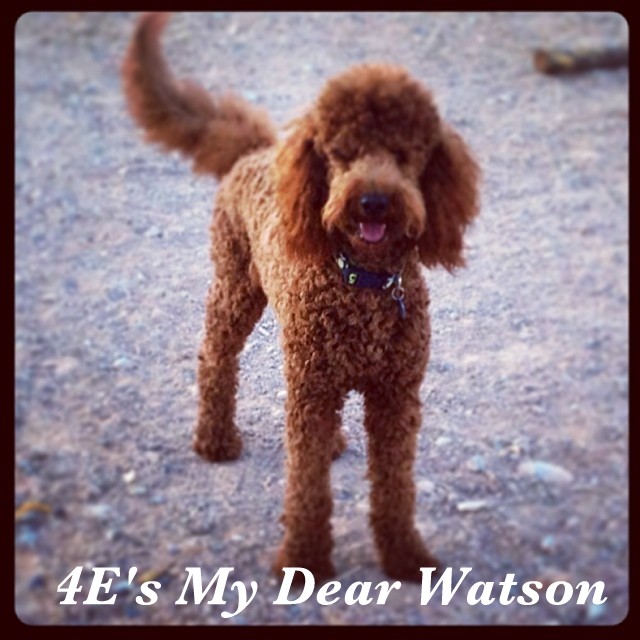 F1b Moyen Goldendoodles
Estimated Time Frame: December Heat and April Go Home
2. Larry and Roxanne Watkins
3. Billie and Jay Chow (Gypsy)
4. Brenda G (Alana's)
5. Carrie Stubblefield (Eleanor)
6. Scott Merrin (Gypsy)
7. Karen Daun (Gypsy)
8. Austin Black (Gypsy)
9. Min Kwaan (Gypsy)
10. Ryan Clarkson
11. Melvin Martinez
12. Minna Tran
13. Nancy and Antonio Gallegos
14. Tiffany DeJesus
15. Ashneel Singh
**These puppies will be raised by Jeanette at the 4E Ranch. They will be raised on our advanced service dog curriculum.**