F1 Goldendoodle
F1 Goldendoodles are 50% poodle and 50% golden retriever. It is sometimes hard to determine exactly what coat you will get; however, at 4E Kennels we find F1's sport a "teddy bear" coat. This is a loose wavy coat that resembles a teddy bear wave. F1's lend themselves to little to no shedding, easily managed and adorable. Some F1's can get "curls", resembling a more poodle coat. Seen below.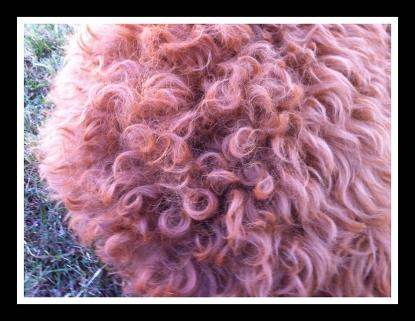 Here is a look at an F1 who has both "teddy bear" wave and poodle curls in her coat. Can you see the curls in the center and the waves on the outside?
This is Reba from Lacey and Romeo. Thank you Harvey for supplying this picture!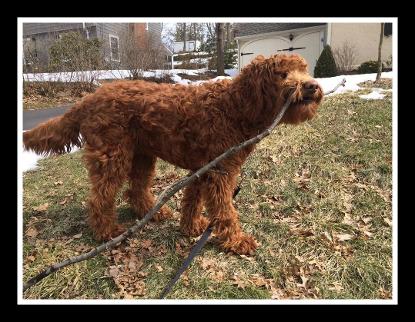 George, from Lainey and Romeo, sports a "teddy bear" coat.
F1's can look considerably different depending on the way you choose to have him/her groomed. You can choose to leave the locks longs (daily brushing required) or keep them short. Here are a a few examples.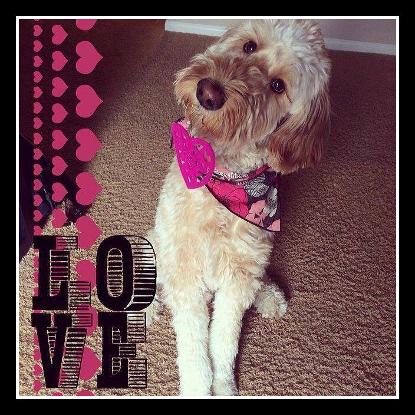 Stella, from Lainey and Romeo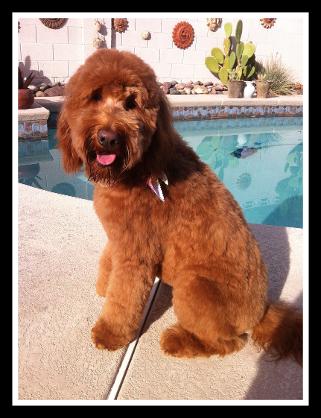 Reba, from Lacey and Romeo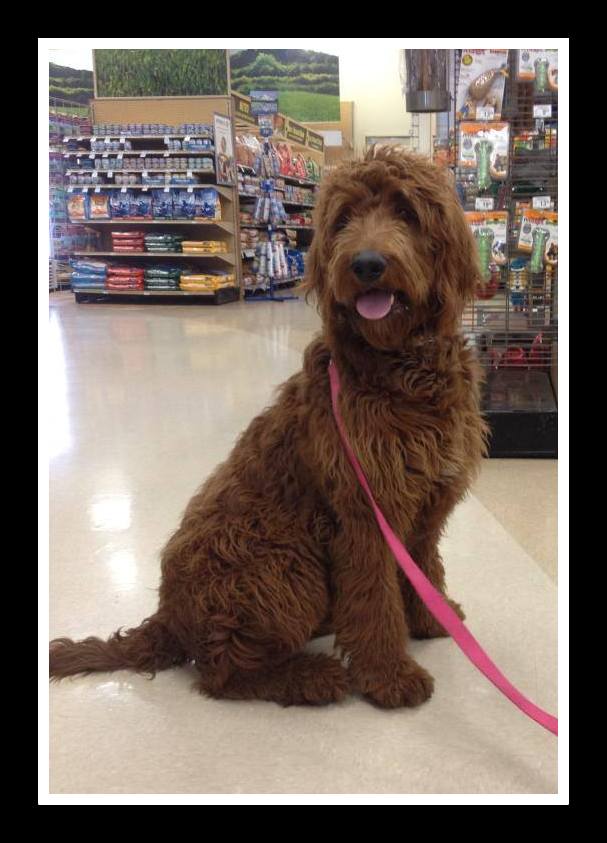 Hendrix, from Lacey and Romeo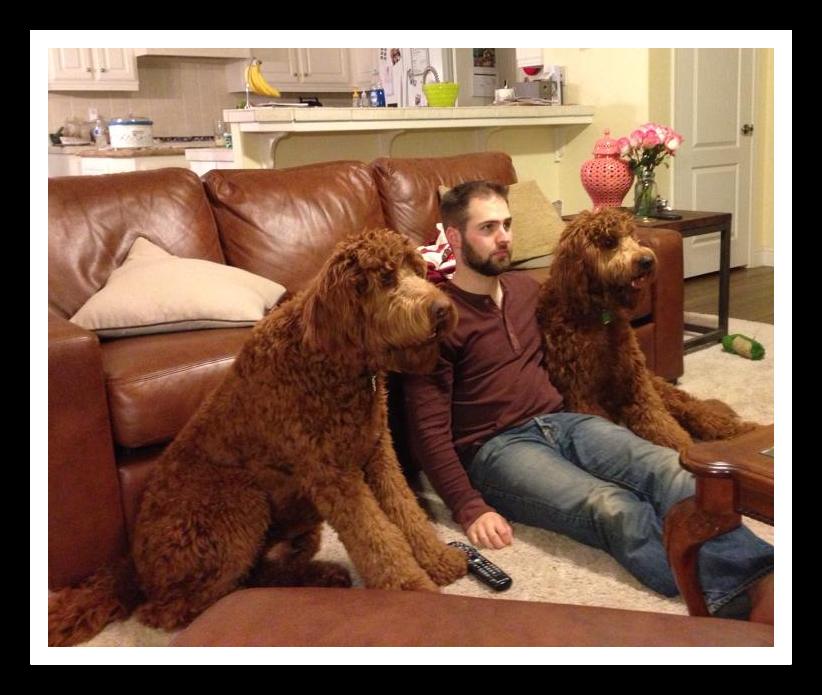 Max and Rufus (one from Lainey and one from Lacey and sire is Romeo)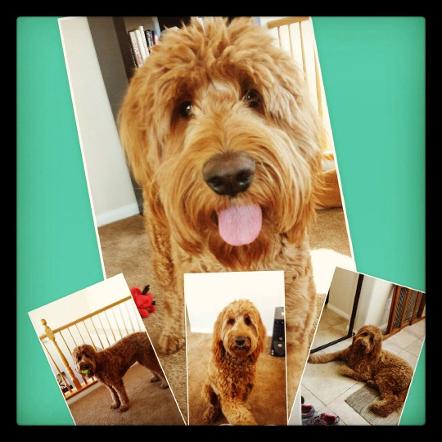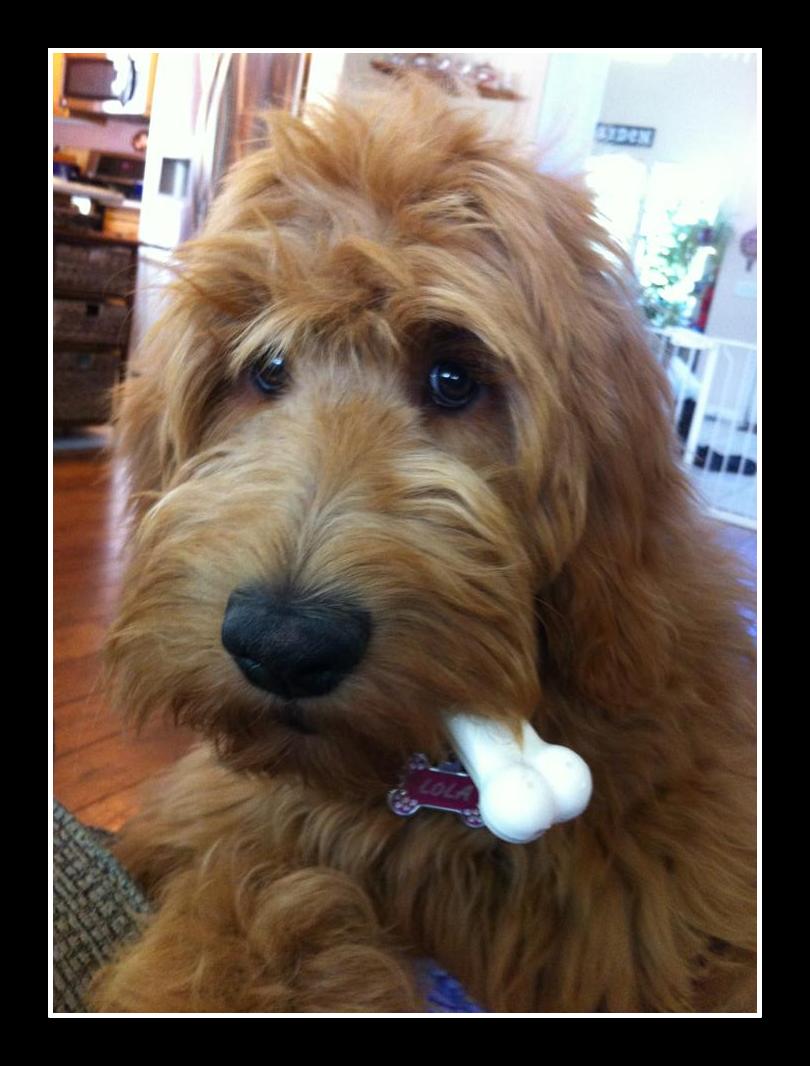 F1b Goldendoodle
F1B Goldendoodles are 75% poodle and 25% golden retriever. There is absolutely no shedding, but higher maintenance in coat care - like a poodle. F1b pups are great for those that suffer from allergies, love the more poodle look, or desire a dog that will NOT shed. Please remember that these pups are 75% poodle and will generally look more like a poodle, especially if groomed like one.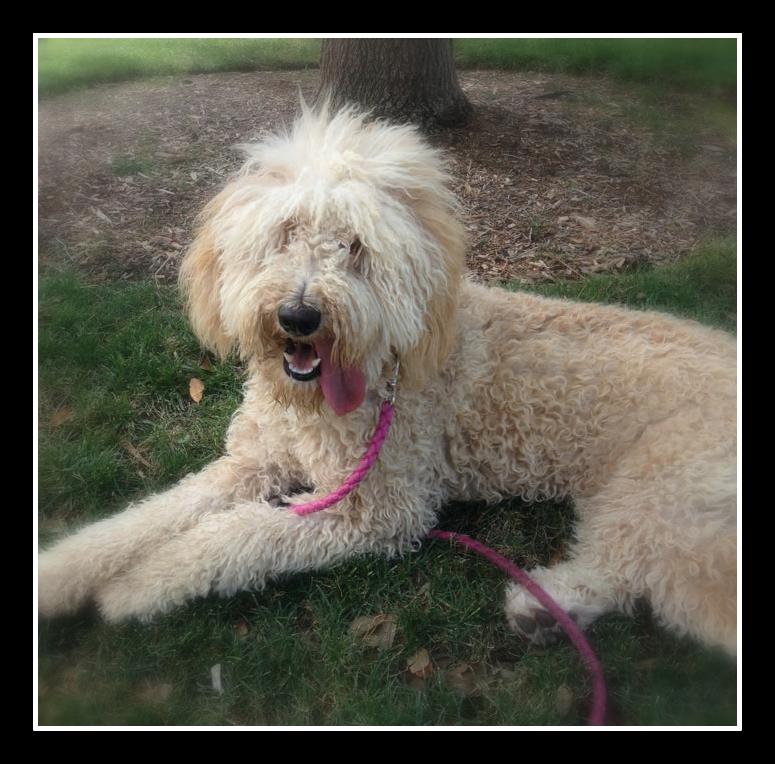 Charlotte, Hannah and Romeo
Here are some examples of F1b's in shorter and longer coats, as well as their faces groomed differently.
Vegas, Diabetic Alert Service Dog, Hannah and Romeo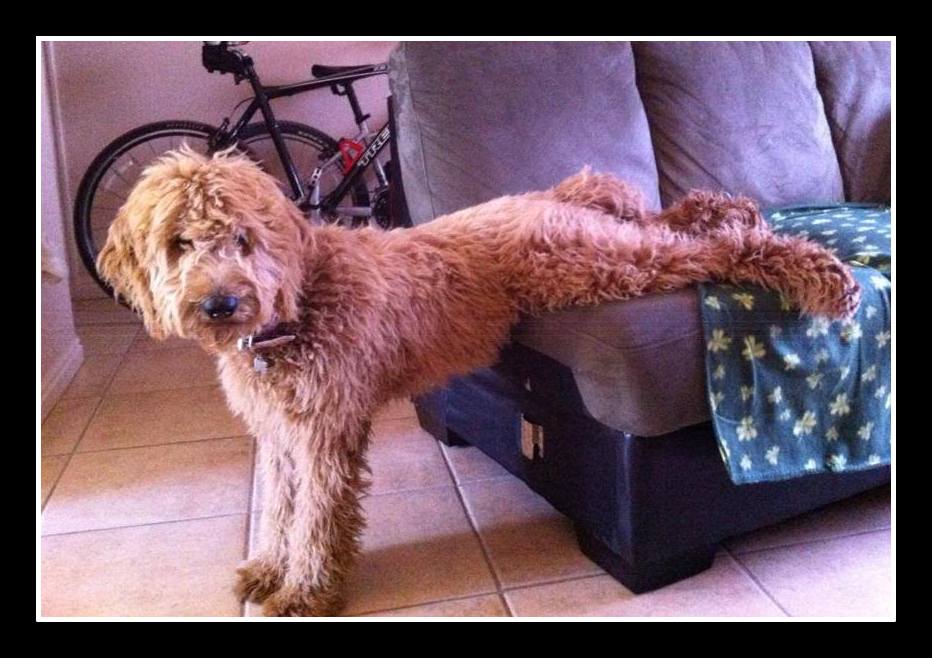 Patterson, Holly and Romeo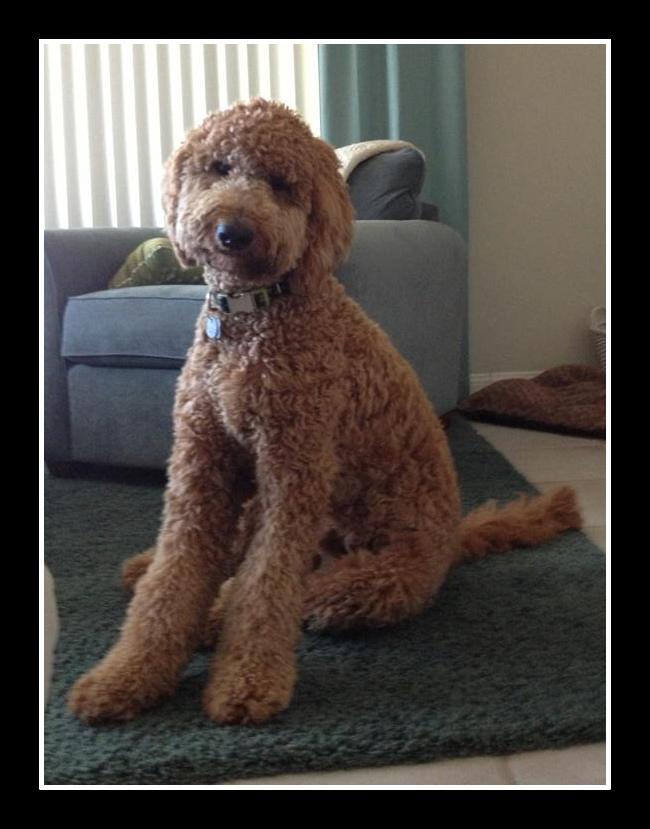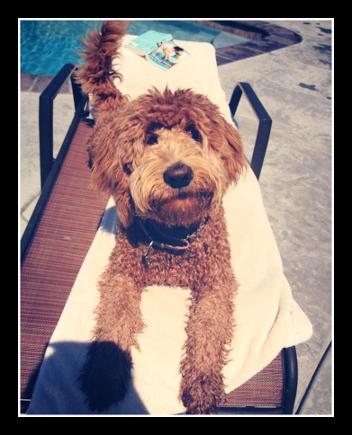 Baileigh London, Hannah and Romeo
Fun Options
You have lots of other little options like, keeping eyelashes long, face shape, and even fun things like a mo-hawk (see below), grooming like a lion, bows, chalk art, ect...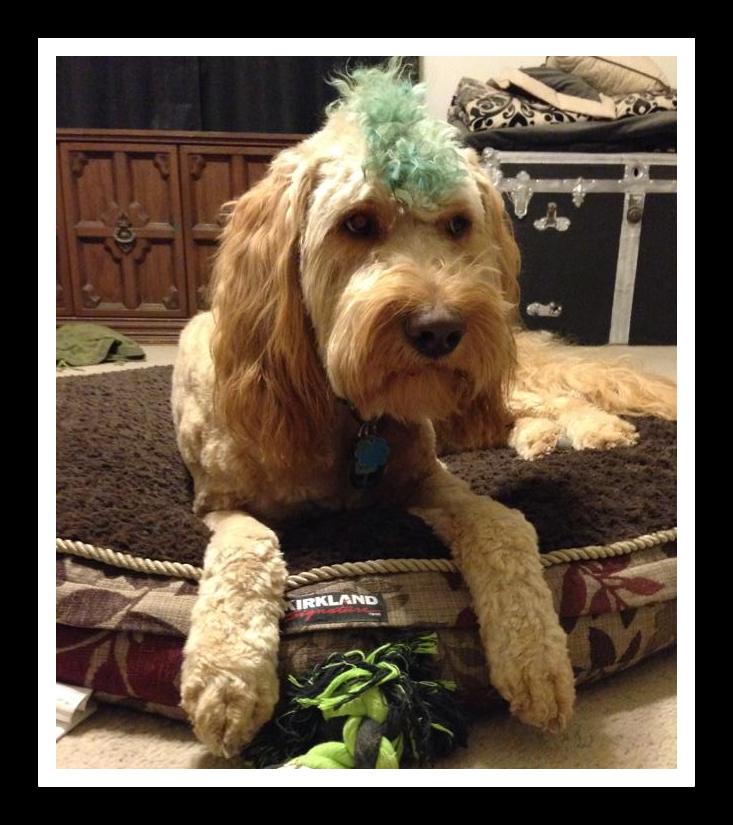 Thor, sporting a nifty mo-hawk, from Lainey and Romeo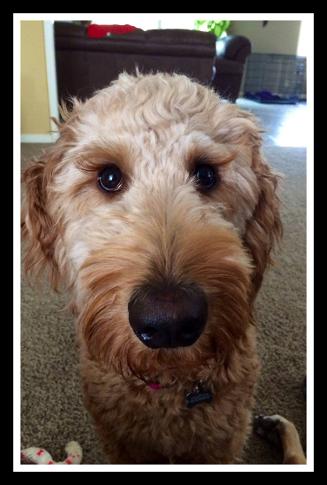 HalleLu, showing off her beautiful eyelashes, from Lacey and Romeo
Same Dog - Different Look
Grooming is an important part of owning a goldendoodle. You have a lot of options: shaved, short, medium, long, poodle cut or teddy bear cut.
Please be warned that a doodle will mat quickly. If you do not brush regularly, you will have to have them groomed really short (don't worry though, we have ALL been there and they do grow back!
Grooming can completely change the way your F1 or F1b look. You can achieve a "teddy bear" look with an F1b too. Blow dry out the curls and get a wave!
Below are a few examples of how much a haircut can change the appearance of your goldendoodle.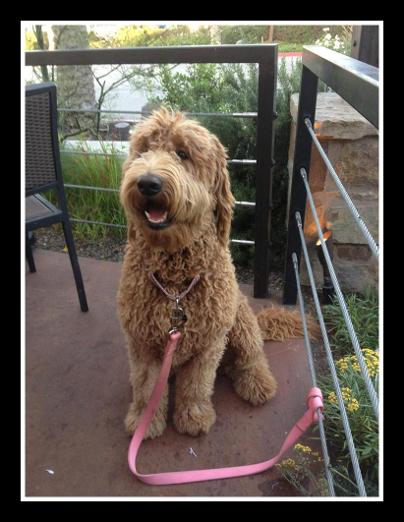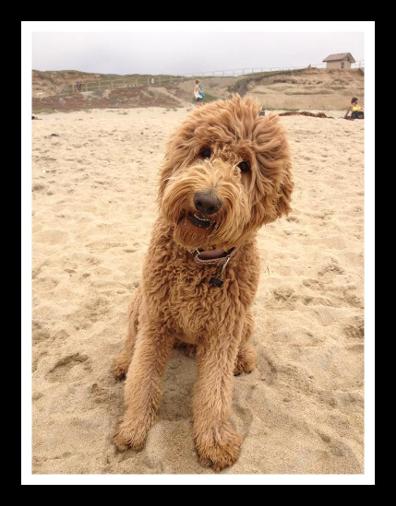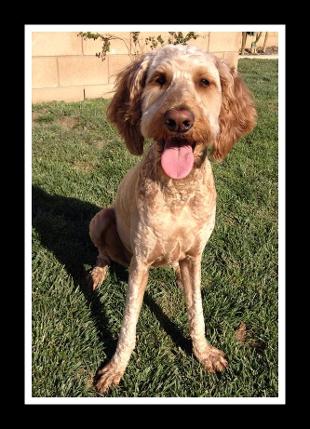 Shaved
Baileigh London, F1b, from Hannah and Romeo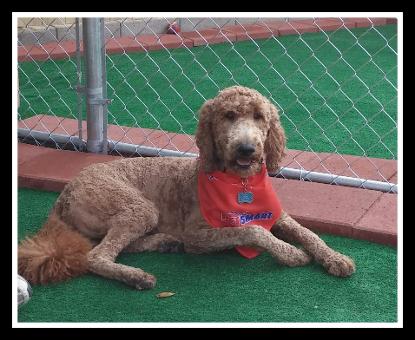 Tank, F1b, from Hannah and Romeo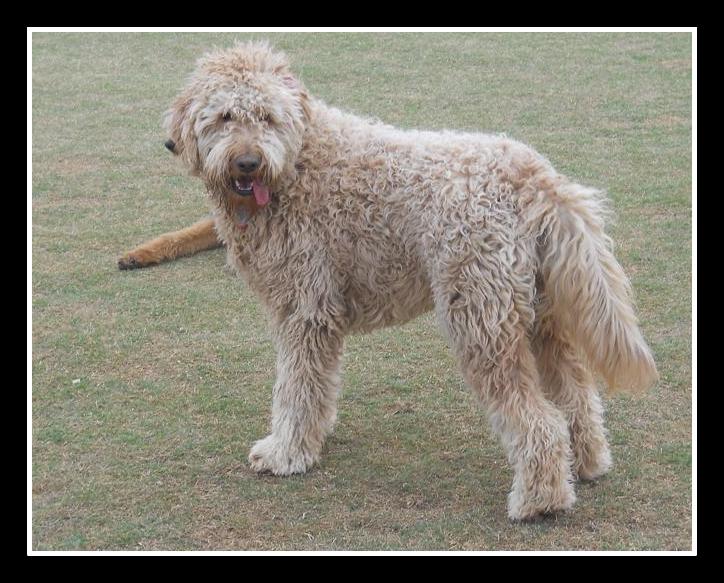 Bailey, F1, from Lacey and Romeo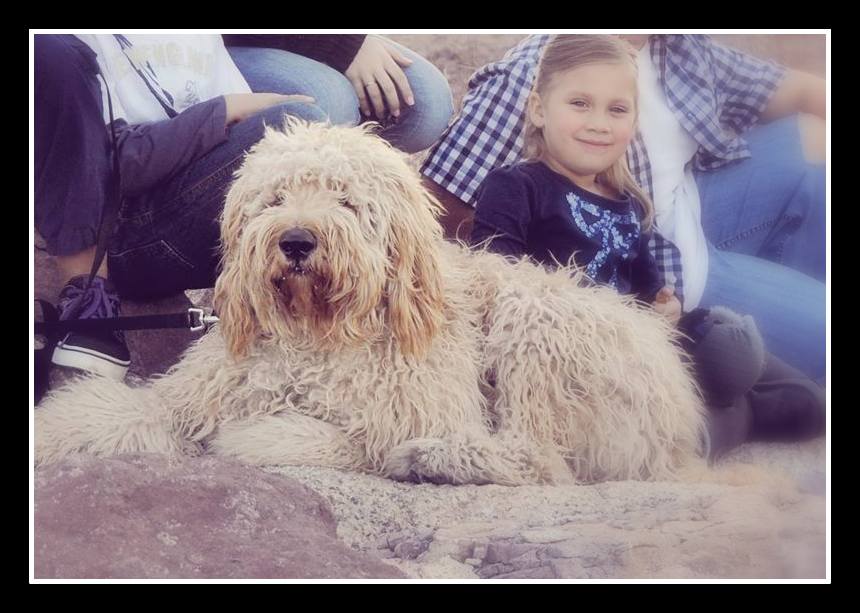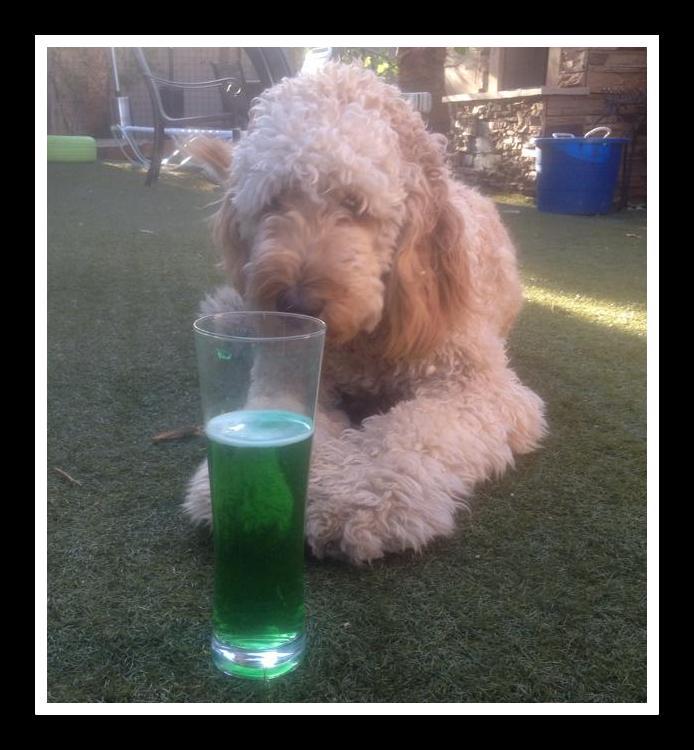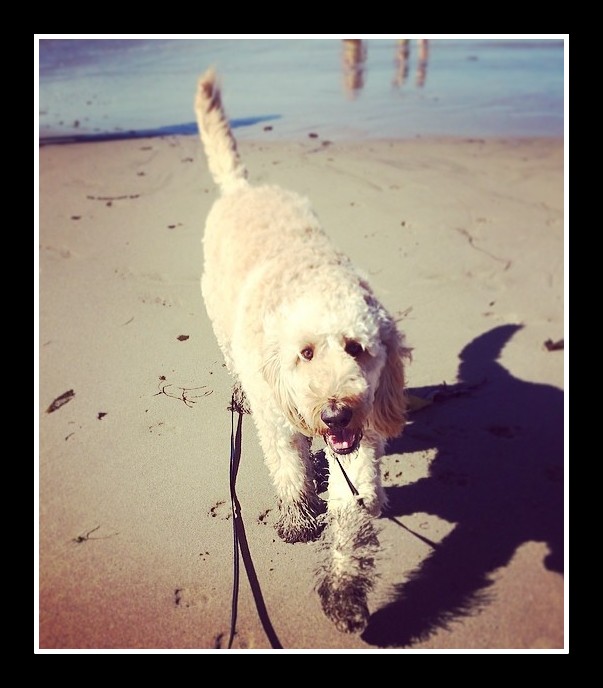 Short
Gus, f1, from Lainey and Romeo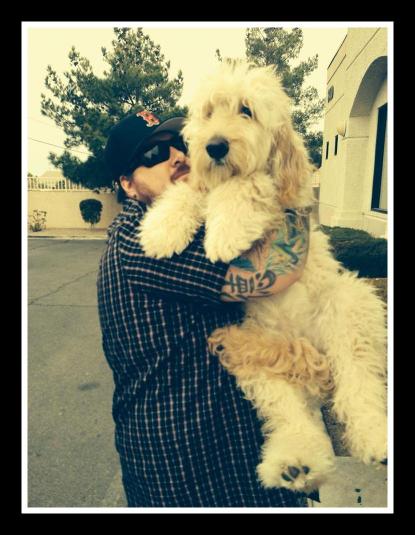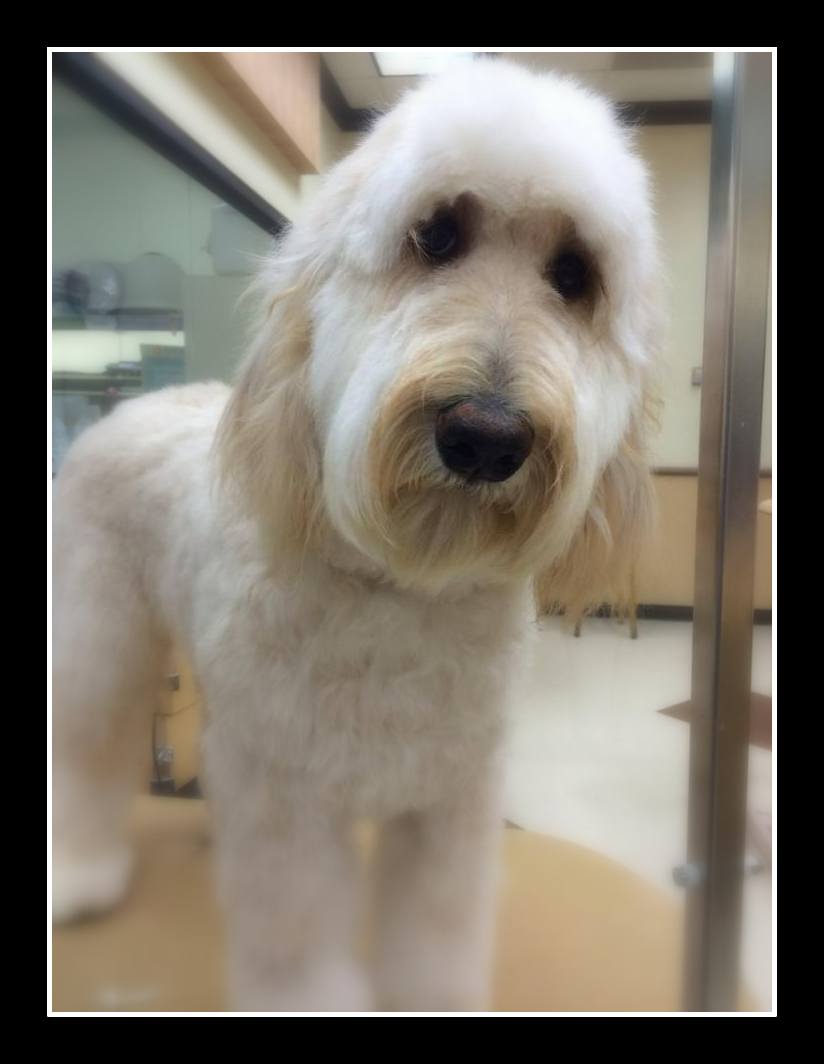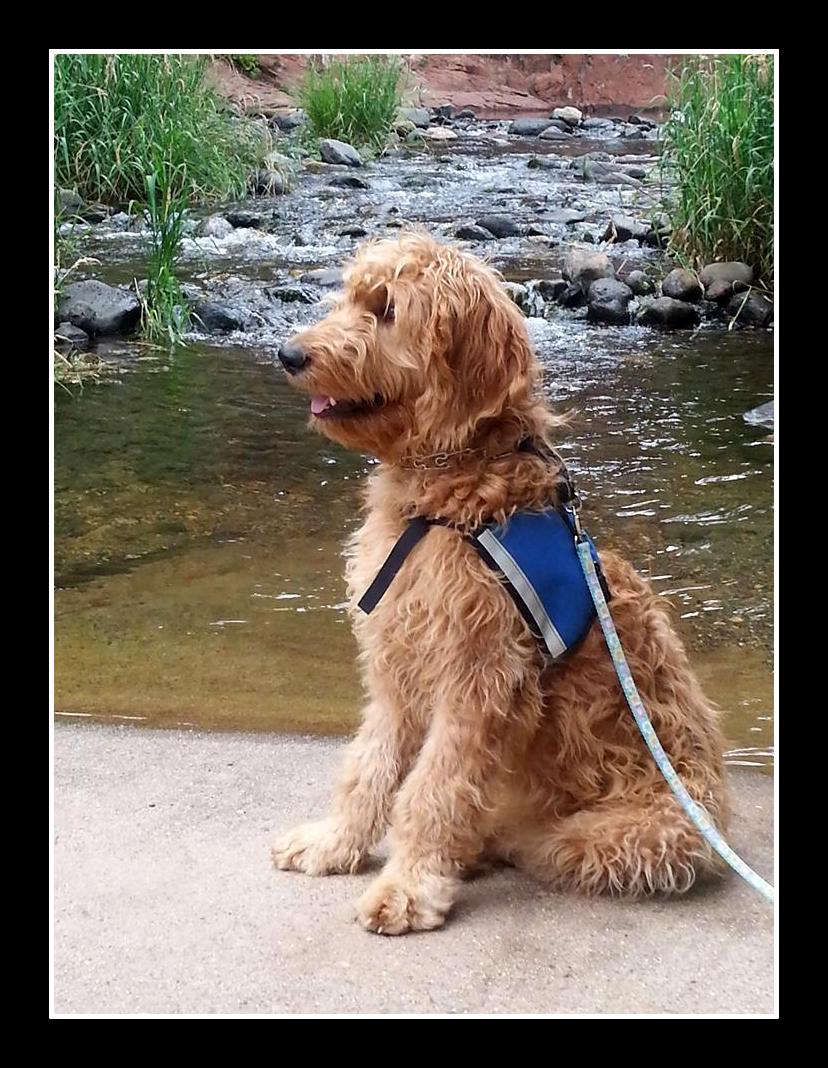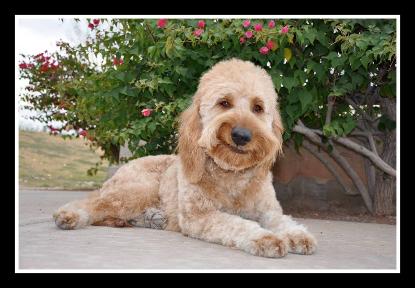 Savannah, from Lacey and Romeo (Diabetic Alert Service Dog)