Why Do I Breed GoldenDoodles?
A few years ago, Getzy came into my life and he changed the way I view dogs. His intelligence and spirit inspired me to have Getzy complete the Delta Society Pet Partner training so he and I would be able to visit those in need. Getzy has accompanied me into the classroom and helped me single handedly pilot a "Reading With Dogs" program in my 8th grade classroom. It was a highlight of my 12 year teaching career! I was also a trainer for the 'National Institute for Diabetic Alert Dogs' (N.I.D.A.D.) and through these experiences, I found that there is a great need to bre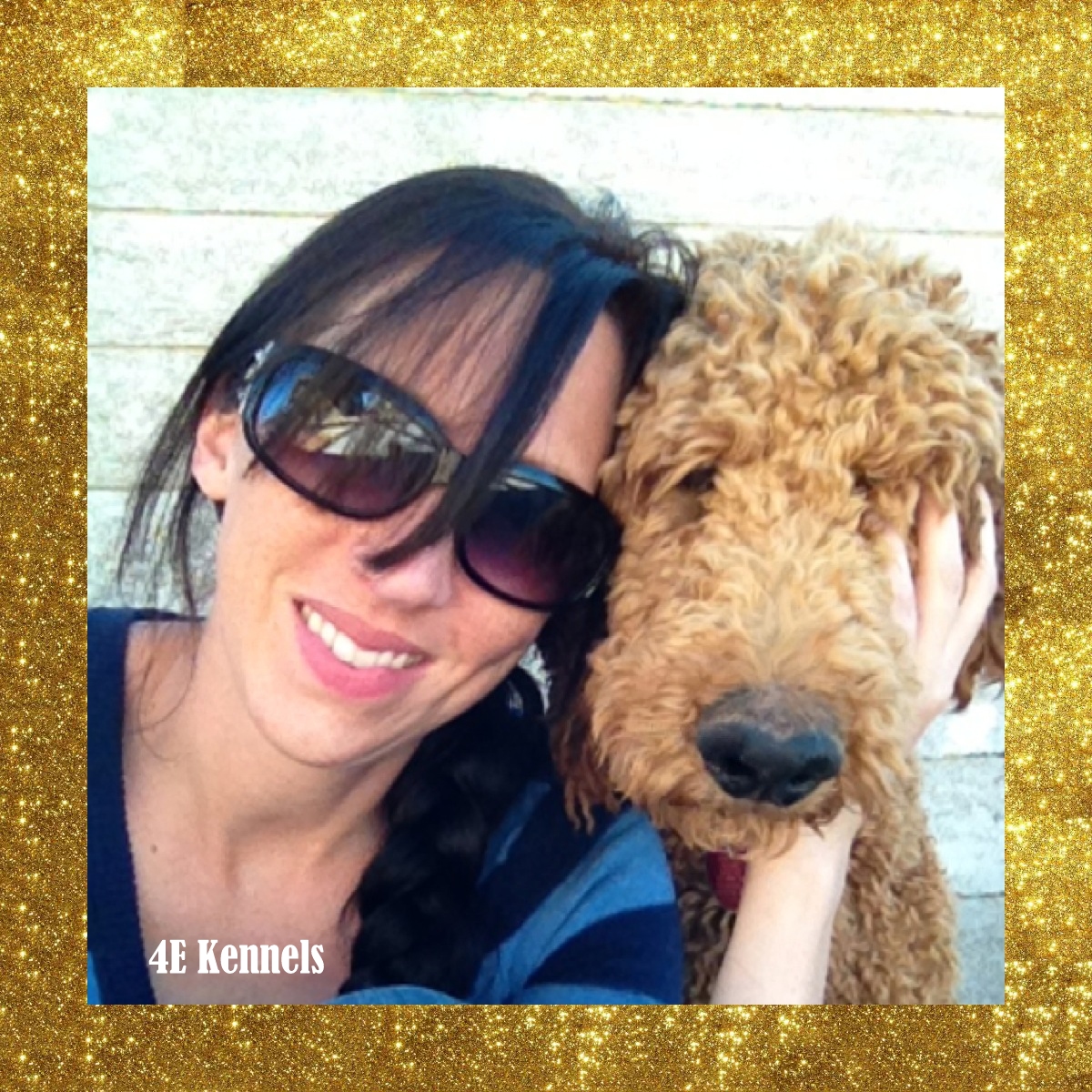 ed and provide puppies that have been developed with the best care, socialization, health and love. I researched dog breeds extensively, first trying to find the "best" all around dog. I felt the Goldendoodle met my standards with ease.
All my puppies are well-rounded, stable, reliable and full of love to share. Our dogs and puppies are raised in our home with our family - as a family member. This way I am able to monitor puppy personalities and start training right away. We are the official breeder for Lily Grace Service Dogs so creating top of the line goldendoodles is our main focus. Our pups learn early the importance of a positive human relationship. They are challenged and worked daily to create intelligent puppies that learn cause and effect, problem solving skills and a positive association to learning and training. Many of our puppies are scent imprinted to the diabetic low scent. We begin work on potty training (I know you like this one) and bring in volunteers to handle and socialize our puppies, increasing resiliency and socialization. All of our puppies are treated and raised as though they will become service dogs. Through selective lineage, we have specifically bred puppies to have the right temperament, intelligence and aptitude for service work. It is also a pleasure to be able to offer any of our puppies that do not join NIDAD, to the public. Exposure is key to creating top of the line service dogs and all of our puppies follow our stringent guidelines. We are changing the face of dog breeding here at 4E Kennels and we hope that you will open your heart and home to one of our elite puppies.
4E Kennels is a network of clients nationally. We follow each others journey's via Facebook, as we shape our goldendoodles as companions, self-trained service dogs, Lily Grace Service Dogs, or therapy dogs. We share, offer advice, laugh and cry together. We are a true 4E Kennels family. It takes a community to raise a great dog and we are doing just that - one dog at a time!
I can promise you your puppy has had the best start here at 4E Kennels.