To be placed on the reservation list for one of the available litters, a $300.00 non-refundable reservation fee must be made. Clients will pick and take home in the order of the list at 8 weeks old. I work closely with each client determining the pups that meet their needs based on energy level, temperament, personality and coat type.
2020 Prices
Standards: $2,500
Moyens (medium): $2,500

Minis: $3,000
Cavadoodles: $3,500

Standards: $2,700
Moyens (medium): $2,700

Minis: $3,200
Cavadoodles: $3,500
**If you take home a pup in 2021, these prices will be in effect**
Reservation lists look more full than in reality. Once a non-refundable reservation fee is paid, clients can place themselves on TWO reservation lists (as of 12/5/15) of their choosing, bringing home ONE puppy. So once a client chooses a puppy from a litter, their name is taken off the other list. The exception to this is 4E Kennels. If both reservation lists have live pups and are in the nursery at the same time, clients do need to choose one or the other. That allows for clients on a waiting list to be able to make travel plans and puppy plans within a few weeks.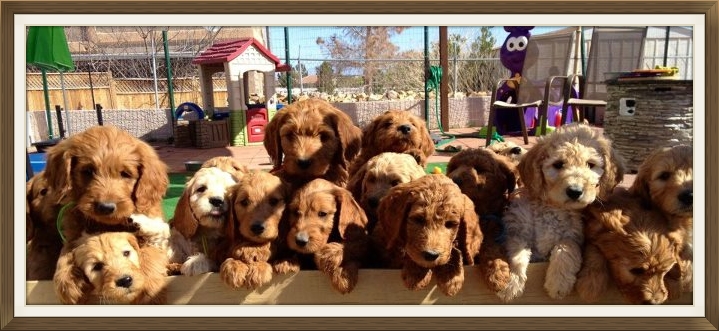 What types and sizes of Doodles do we offer?
F1
50% poodle
&
50% Golden Retriever, Lab, Irish Setter, etc...
_____________________
F1B
75% poodle
&
25% AKC Golden retriever, lab, Irish Setters, etc..
Sizes
Petite Mini: averages 20 pounds (one moyen parent and toy poodle sire)
Mini: averages 20-30 pounds (one standard parent and toy poodle sire)

Moyen/Moyen: averages 30-40
Moyen/Standard: averages 40-50 pounds
Standard: averages 50-70 pounds
***We are looking at 6 months to a year wait for any puppy***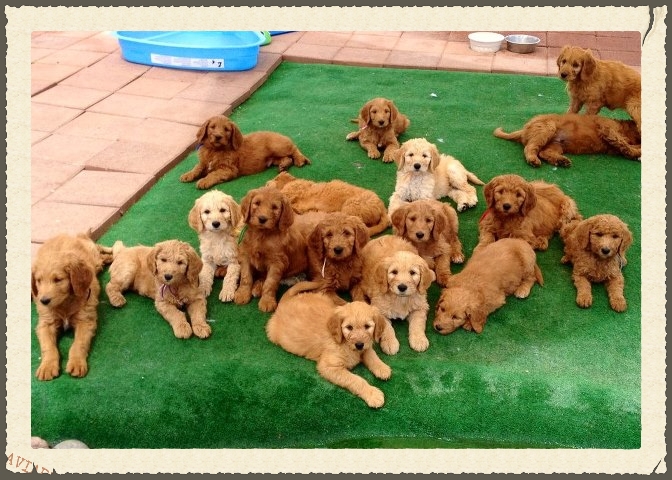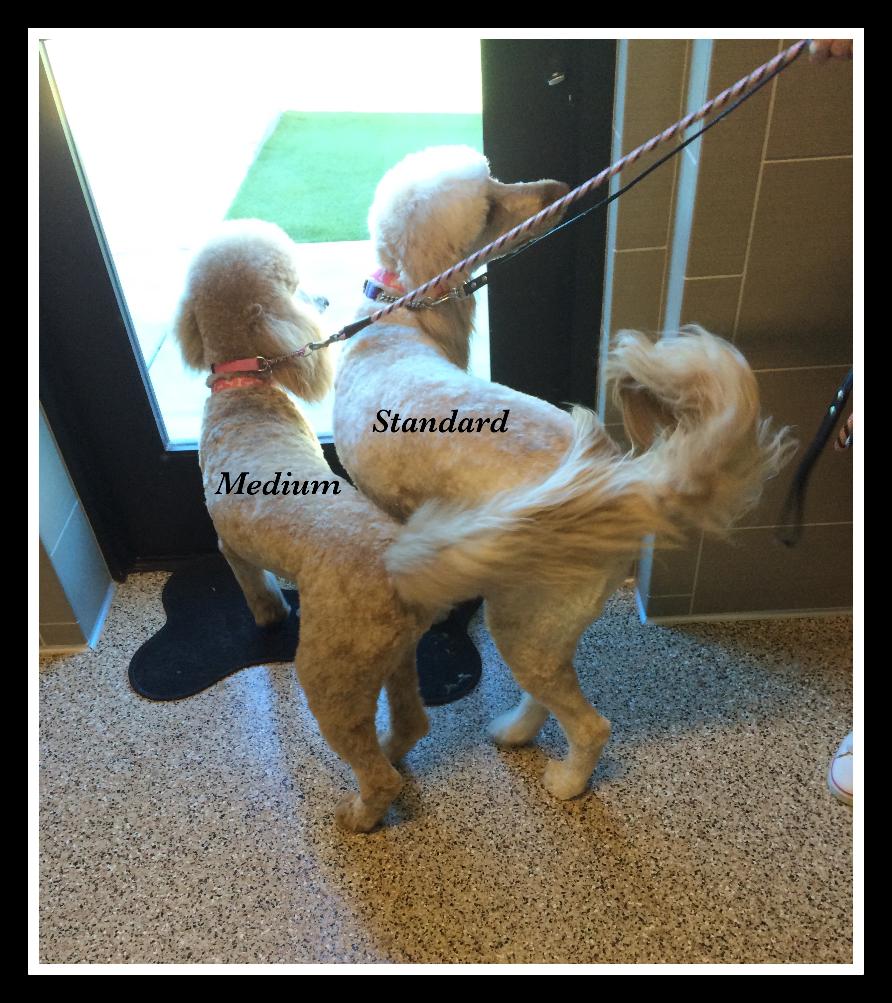 Here is a look at a standard vs a medium. These are both females. This depiction is of the average size female standard and the average size medium female. Variations can and will happen. As a reminder, males are generally larger on both the standard and the medium.
4E Kennels reserves the right to use any of its picks in any form or fashion without restriction. 4E Kennels also reserves the right to replace itself with a client that chooses to remove oneself from the list.
(9/15/2013)