Ready to place a reservation fee? We're so excited you're going to join our Badass 4E Family!

For Standards and Moyens, a $300 non-refundable reservation fee will get you on the Master list of your choosing - F1 or F1b.

For Minis and Cavadoodles, the reservation fee is $500.

You can only choose ONE Master list to be on, either F1 Standard, F1 Moyen, F1 Mini/Petite Mini, F1b Standard, F1b Moyen, F1b Mini/Petite Mini, or Cavadoodle.

2020 Prices
Standards: $2,500
Moyens (medium): $2,500

Minis: $3,000
Cavadoodles: $3,500

Standards: $2,700
Moyens (medium): $2,700

Minis: $3,200
Cavadoodles: $3,500
**If you take home a pup in 2021, these prices will be in effect**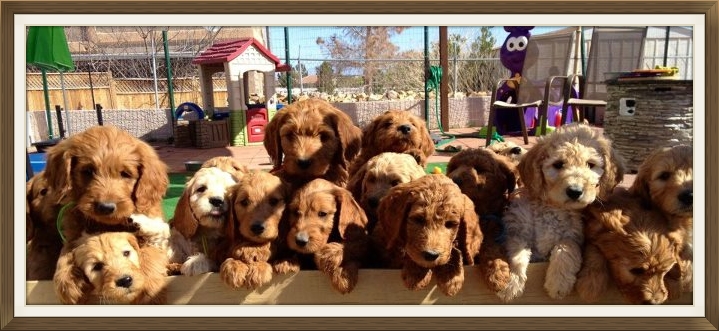 What types and sizes of Doodles do we offer?
F1
50% poodle
&
50% Golden Retriever, Lab, Irish Setter, etc...
_____________________
F1B
75% poodle
&
25% AKC Golden retriever, lab, Irish Setters, etc..
Sizes
Petite Mini: averages 20 pounds (one moyen parent and toy poodle sire)
Mini: averages 20-30 pounds (one standard parent and toy poodle sire)

Moyen/Moyen: averages 30-40
Moyen/Standard: averages 40-50 pounds
Standard: averages 50-70 pounds
***We are looking at 6 months to a year wait for any puppy***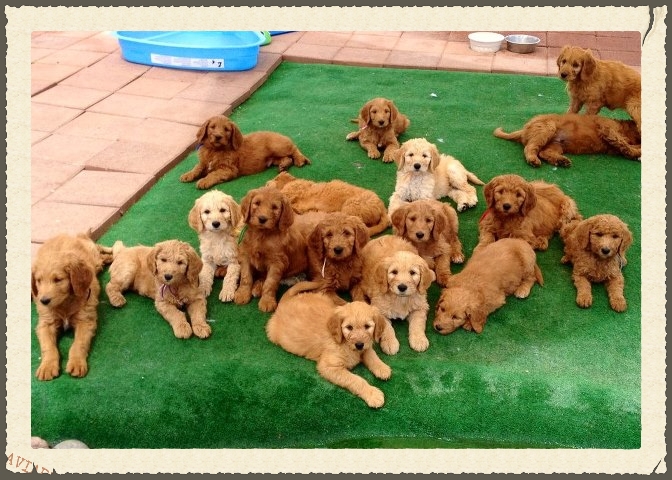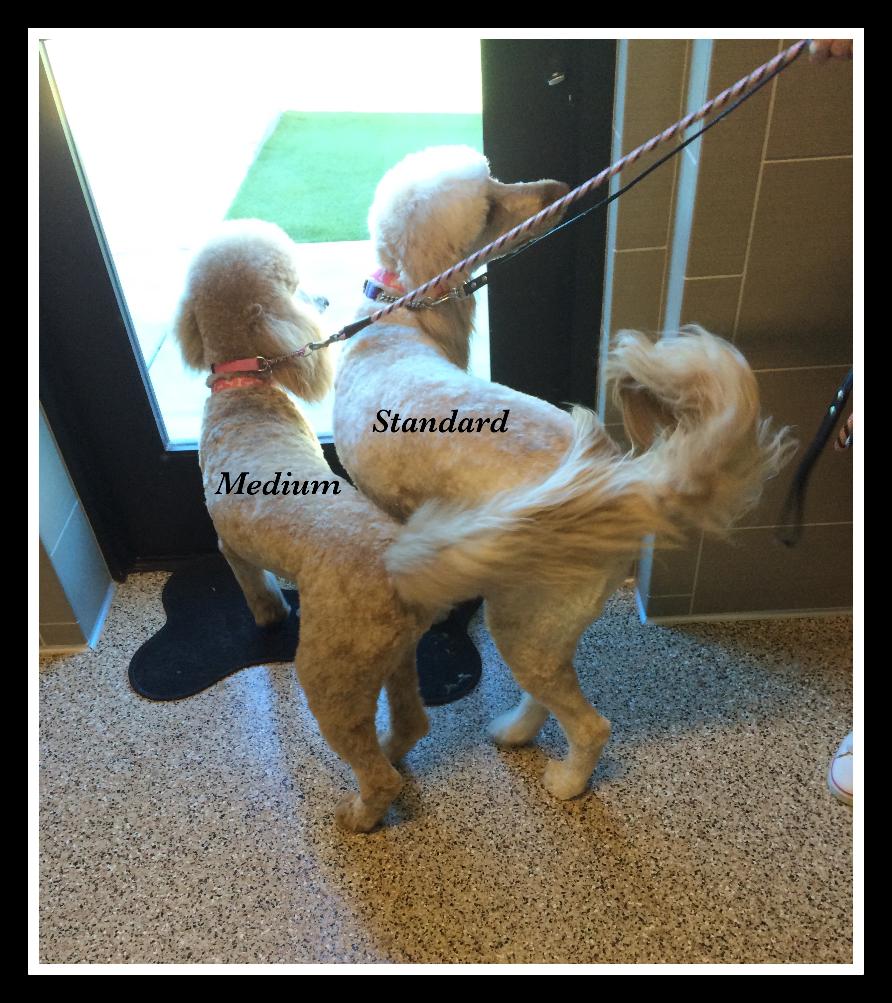 Here is a look at a standard vs a medium. These are both females. This depiction is of the average size female standard and the average size medium female. Variations can and will happen. As a reminder, males are generally larger on both the standard and the medium.
4E Kennels reserves the right to use any of its picks in any form or fashion without restriction. 4E Kennels also reserves the right to replace itself with a client that chooses to remove oneself from the list.
(9/15/2013)