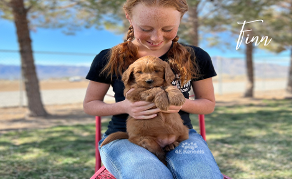 4E Kennels is committed to breeding top quality goldendoodles through health testing, temperament testing and intelligence. Puppies are then raised on an advanced service dog curriculum from birth to 8 weeks. A few items on their curriculum include the early neurological stimulation exercises, early scent introduction, tolerance to handling exercises, essential 7 service dog exposure program and advanced problem solving activities through nose games and educational paths.
Our next open house/new client tours is on September 14th!
We are not open to the public unless we have a scheduled open house date. It is imperative that our puppies and moms are not disturbed constantly and the risk of infectious disease is not brought in. We have a

thorough

sanitation

process

one must go through in order to enter our facility.
Thank you for understanding.
Updated: 8/14/19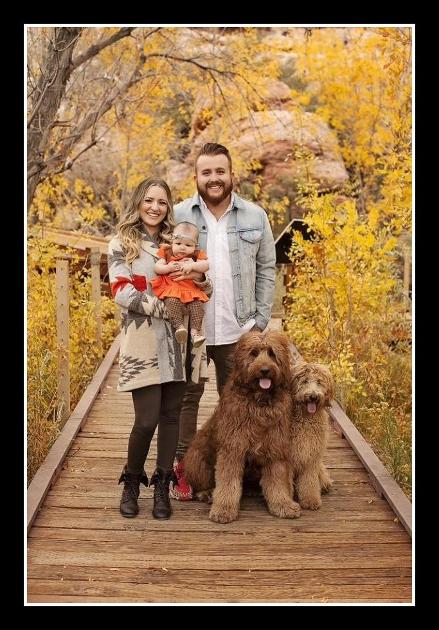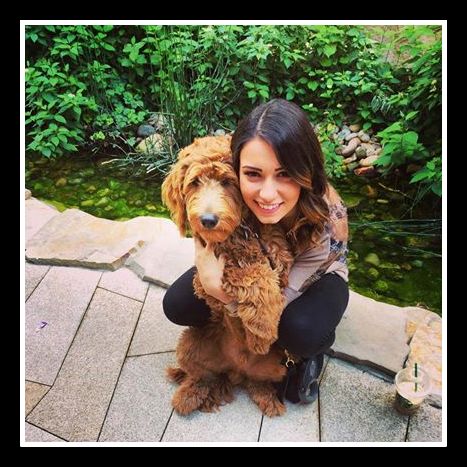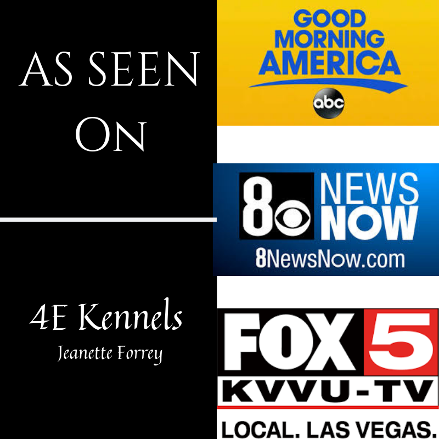 How Can I buy a puppy from 4E Kennels?
The down and dirty of our puppy selection process:
1. Pay a deposit and fill out the deposit agreement form (click the button above).
2. Choose TWO reservation lists (even though you will only be taking one puppy) that you want to be on (buttons above where puppies are in the nursery and scheduled litters of puppies to come).
3. When puppies arrive, you will get all of the information and be able to follow them on social media for the 8 weeks I have them!
4. Clients choose in order of the list ON go home day. That way out of state clients can come and pick AND take their pup on the same day. It also gives us time to get puppy evaluations done and vet clearances complete for you to review prior to selecting your puppy! I am here to help target the puppies that meet your needs but ultimately clients choose their puppy!
Amanda Pelkey, 2018 Olympic Gold Medalist in Woman's Hockey, is a part of our badass 4E Family!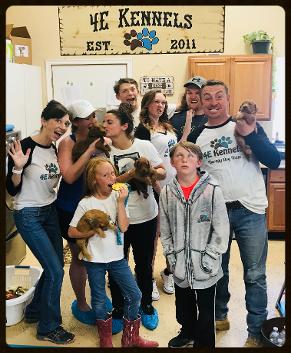 A look at what 4E Kennels does and why!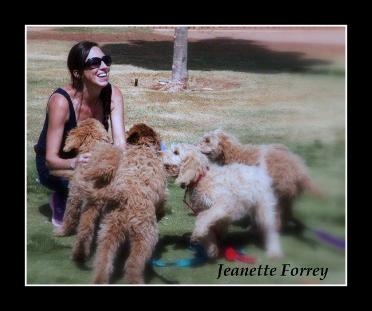 About the Owner
Jeanette Forrey
*AKC Canine Good Citizen Evaluator
*IACP Member
*Founder of 4E's Therapy Dog Team
*Runs 4E Kennels with honesty and integrity
*Believes in the power of the dog and the ability they have to change lives
*Raises her puppies on a curriculum based on the sensitive developmental stages of a puppy
(very few breeders do this)
*Completes detailed puppy evaluations and gets to know her clients to ensure a "magical match" will happen
*Changing breeding from bad to badass - #badassbreeder