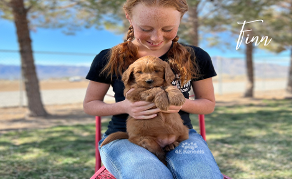 4E Kennels is paving the way to change

the manner

in which dog breeding is handled.Taking breeding from bad to badass is our mission and focus. We create a family - a community. We are pioneering new ways to raise puppies ensuring well rounded family companions, therapy dogs and service dogs. There is no better way to know that the dogs we are breeding are living up to high standards in health, intelligence and temperament than to follow their journey in becoming a service dog or well rounded family companion. Puppies are raised on our very own advanced service dog curriculum that begins when puppies are just 3 days old. 4E Kennels is also committed to extensive puppy evaluations that help guide clients to making the best match possible taking into account your needs as well as the puppy!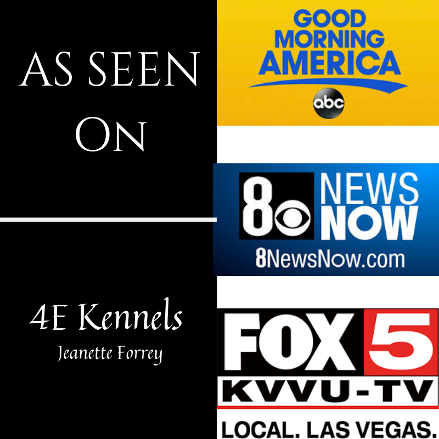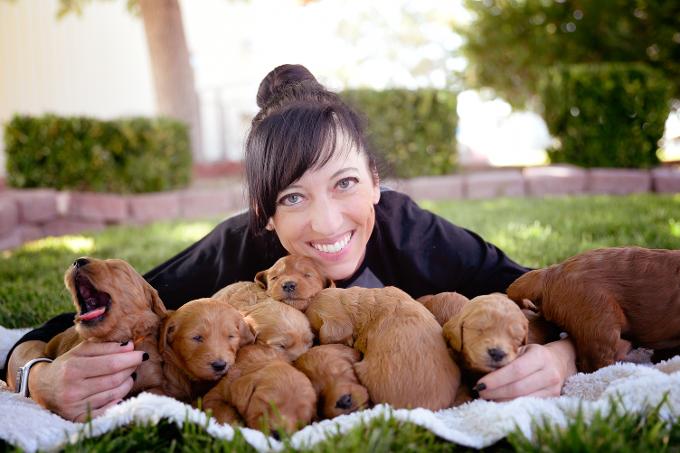 About the Owner
~Jeanette~
AKC Canine Good Citizen Evaluator
IACP Member
Author of "The Ultimate Badass Breeder's Guide"
Teaches and Mentors other breeders all over the world (online classes and seminars)
Founder of the B.A.B (Badass Breeder) Puppy Evaluation (Nationally Recognized)
Founder of the B.A.B Advanced Service Dog Curriculum
Founder of 4E's Therapy Dog Team
Runs 4E Kennels with honesty and integrity
Believes in the power of the dog and the ability they have to change lives
Believes in giving puppies a voice by honoring and respecting them
Welcome to the New Standard!