Ready to join our Badass Family? Here's how!

Our Process:
1. Pay a non-refundable $500 reservation fee (goes toward final puppy price)

2. Choose which Master list you want to be on by filling out the electronic reservation agreement form (below)
3. Wait for an email confirming list and payment confirmation

4. Wait to be notified via email about new lists opening up based on your selected Master list

5. Respond within 72 hours if you want to get on the offered reservation list
6. You will not be removed from the Master list until you choose a puppy
Master List Options:
F1 Standard Goldendoodle $2,700

F1 Moyen Goldendoodle $2,700

F1 Mini Goldendoodle $3,200

F1b Standard Goldendoodle $2,700

F1b Moyen Goldendoodle $2,700

F1b Mini Goldendoodle $3,200

AKC Moyen Poodle (average weight 30 lbs) $3,500

F1 Cavadoodle (average weight 10-20 lbs) $3,500) - NOT TAKING RESERVATIONS AT THIS TIME. WE ARE FULL!

Current Wait Times:
Flexibility and patience is needed when working with mother nature.
Our anticipated wait time is up to 2 years.
Important!
Everyone stays on the Master list in order of reservation fee received and or date of request.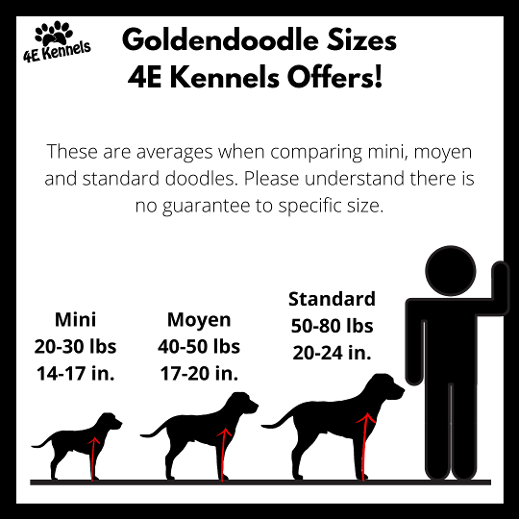 For example, if you want an F1 Mini Goldendoodle, you would select to be on the Master F1 Mini Goldendoodle list. You will be placed on that Master list based on the date of reservation fee received (and/or date of request, if you choose to switch Master lists). Let's say you are #15. When we confirm a pregnancy with a litter that produces F1 Minis, you will receive an email with those details. You have 72 hours to confirm in order to be placed in order of the Master list. If you reply after the 72 hours you will then be placed on the list based on the date of request.
If no one above you wanted this particular list, you could be #3 on the list (we always take spots 1 and 2). On the other hand, if you replied after the 72-hour time frame, and everyone above you and a few below you wanted on the list, you could be placed at #17, let's say (since after 72 hours, it goes in the order of date of request).
If you are on a reservation list (confirmed pregnancy) and get notified of another opening, you can choose to leave your first list and move to your second.

You can only be on ONE reservation list, but you will still keep your Master list spot until you take home a puppy. You can choose at any time to change your mind and move to a different confirmed pregnancy list that has been established, but you will be placed according to date of request and not by date of reservation fee received.
We will not bump you down if others change their mind either. Moving to a list within the 72-hour timeframe of your "new list opened" email notification is the only way to be placed according to reservation fee received.
***You will move up the Master list when those above you choose a puppy.***
Provided with Each Litter
*their own webpage
*videos of school work (like this one)
*a private Flickr album where our goal is to provide 300-500 pictures in 8 weeks
*a video of each pup performing the same BAB puppy evaluation (and a score card with explanations) - given before selecting your puppy
*vet clearance information - given before selecting your puppy
Ensuring you are part of this journey is so important to us!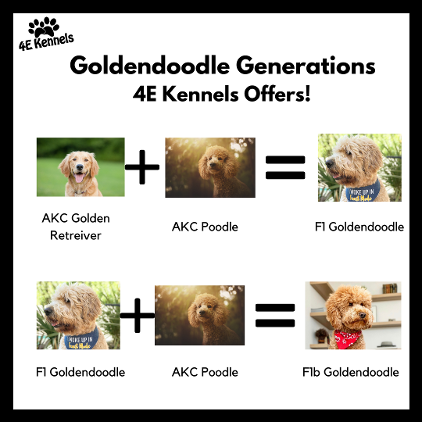 Ways to pay for your puppy

1. PayPal (below); includes a 3% fee - $515

2. Venmo - @badassbreeder - $500

3. Zelle - 4ekennels@gmail.com, 702-278-9388 - $500

4. Cash - $500

5. Mail a cashier's check (cannot pay by personal check on pickup day) - $500

4E Kennels
PO Box 6680
Pahrump, NV 89041
2022 Non-refundable Reservation Fee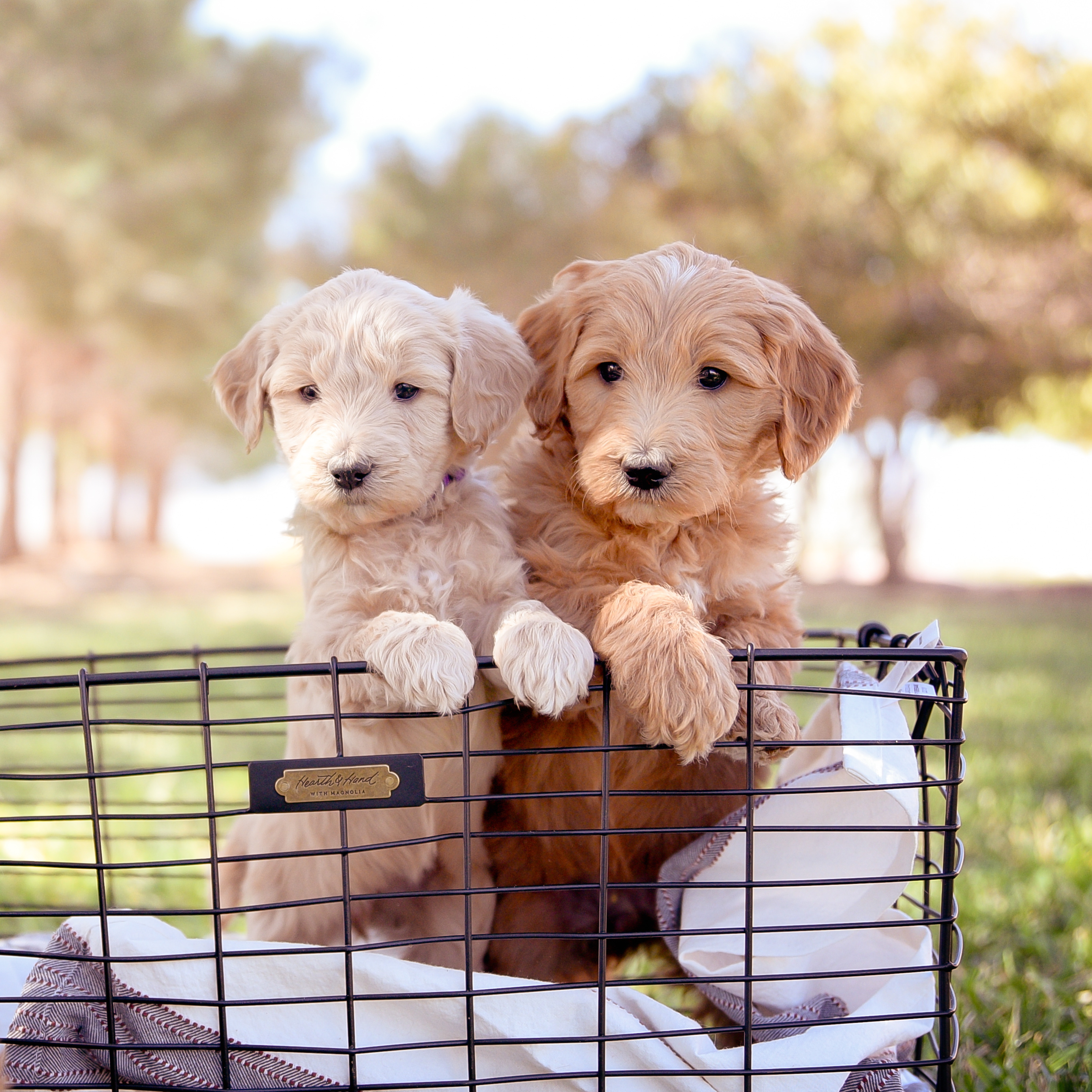 $ 516 USD
Looking for a service Dog? Facility Dog?
Apply to be on a Priority Master list.
Priority Master List: preferential selection to ensure specific and needed puppy aptitude is available.
Can only select from recommended pups to ensure you are given the best possible candidate for your success all the while honoring what the pup is telling us they need.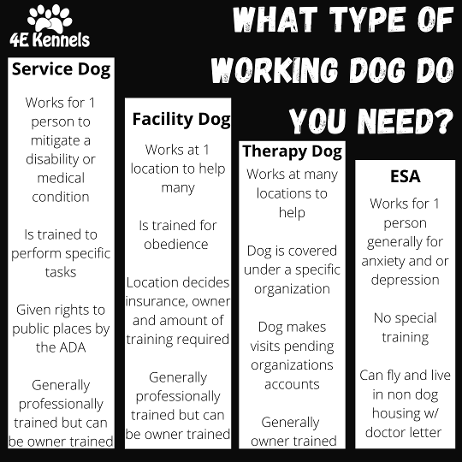 **Starting in 2021, 4E Kennels will no longer sell on a breeding contract. Our mission and focus will continue to be on raising therapy, service, and facility working dogs. Our top picks need to be reserved for that and not breeding stock for other breeders. Thank for your understanding in ensuring we meet the needs of clients who need a special dog - one that can heal hearts and change lives.**